Signing in and navigating to My Returns page
In order to request a return you will need to sign into your account.
Click on the 'Sign In' link at the top of each page or follow this link.
Enter the email address and password associated with your account and press Sign In.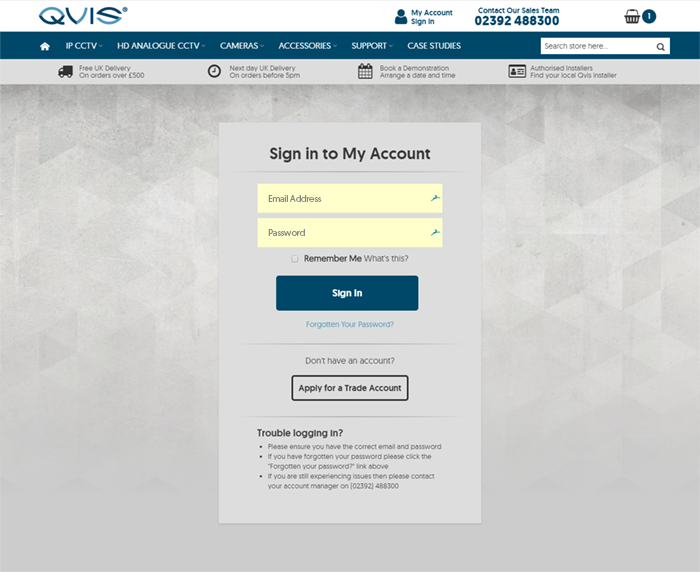 This will take you to your account dashboard.
From the menu on the left-hand side, select My Returns under My Account.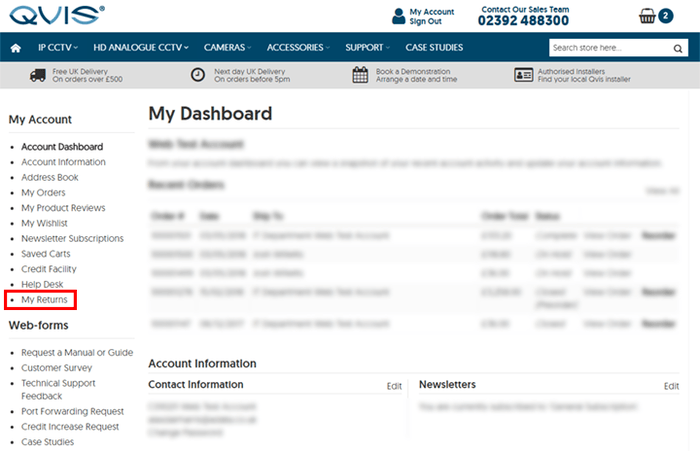 Requesting a return
From the My Returns page, click on the Request New Return button.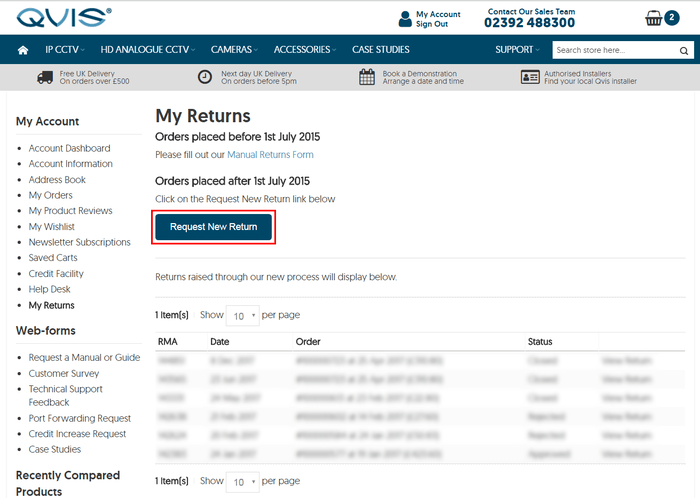 Tick the box alongside your order - this will list all the products associated with that order.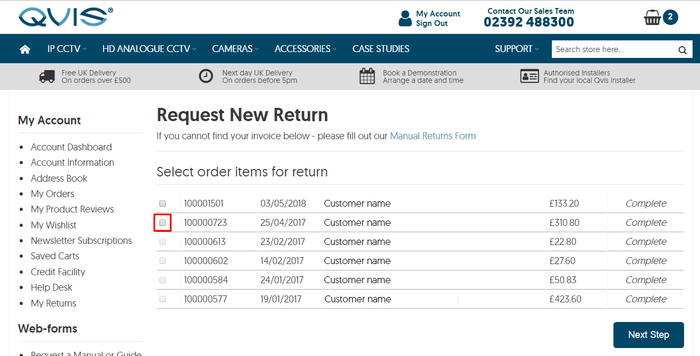 Select the products that you would like to return and the quantities.
Then scroll down and select the Next Step button.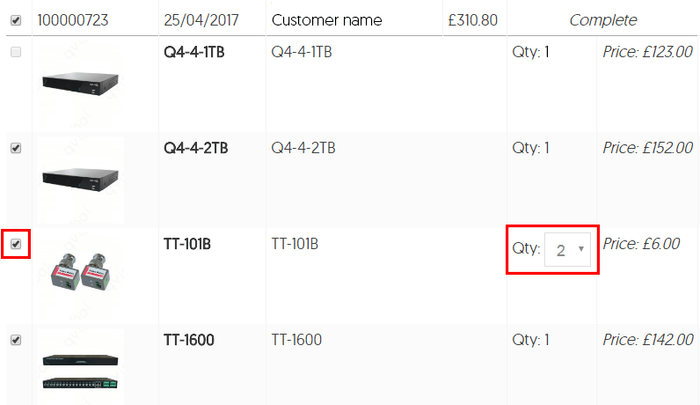 You will then be sent to a page where you select the reason for return, the condition of the product and the resolution you are seeking. There are additional form fields for collection details.
Once you have filled in all the details you simply press the Submit Request button and we will process your return.
Manual Returns Form
If the order does not show in the returns process you will need to complete the manual returns form.
From the My Returns page click on Manual Returns Form link.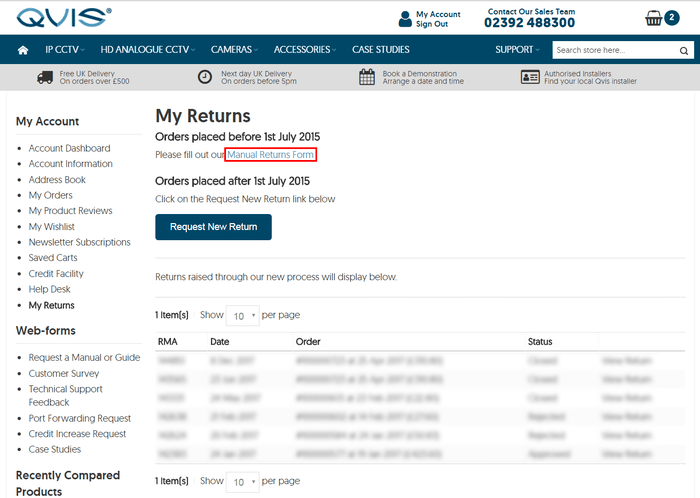 If you have used the Manual Returns Form before you will see the completed forms.
You can view your previously submitted forms by clicking on the Subject line in question.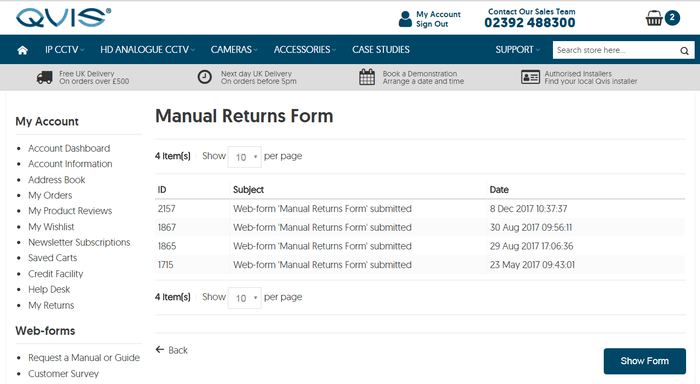 If you would like to complete a new form press the Show Form button.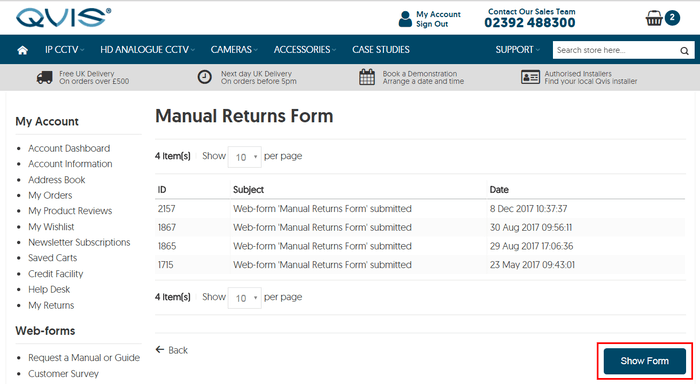 Complete the form details as below.
If you need to add more than one product press the + button.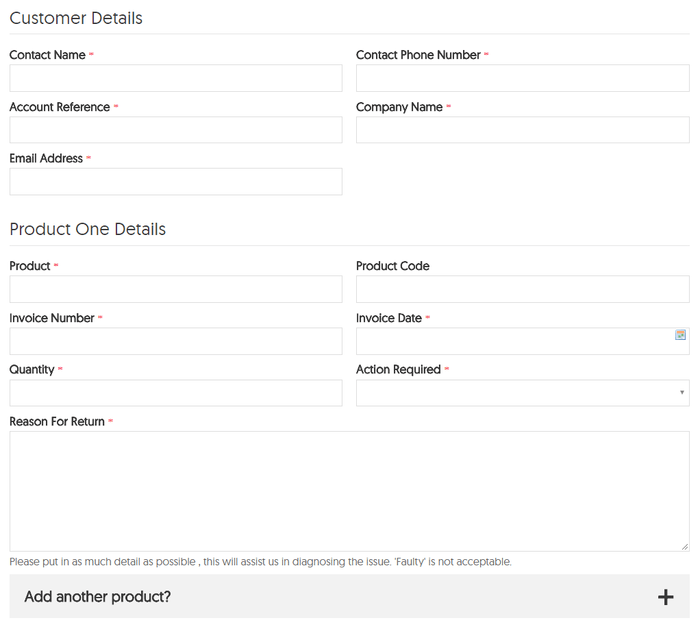 Then tick the I Accept box and press the Submit button at the bottom of the page.
We will then get back to you to complete the process.