Setting up the SuperLive Plus App with your DVR
This Guide will instruct you on the process required to get your Viper DVR/NVR set up with the Superlive Plus App.
What you will need:
DVR
Monitor
Mobile with the SuperLive Plus app installed (Codes can be found below)
Cable to the router
Step 1: Setting up your DVR
Plug your DVR to your router via a standard ethernet cable.
Once the DVR is on you can use the mouse and click on the Menu button in the bottom left of the screen.
Once the Main Menu is open you can select the Settings option and then the Network option to open your network settings.
Enable the Obtain IPV4 Address Automatically and Obtain DNS Automatically option and select OK to save this.
Select the Logout option and select Reboot to restart your device.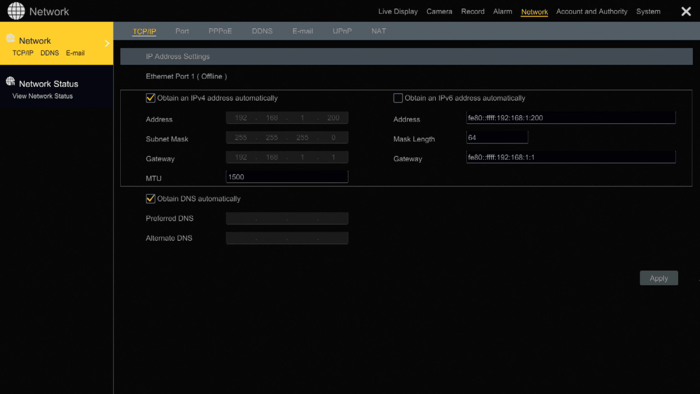 Step 2: Getting your remote details
Once the unit is back on select the Menu button in the bottom left and go to Settings and Network again.
Select the NAT table and enable this.
You will also see the QR Code on screen, keep this page open.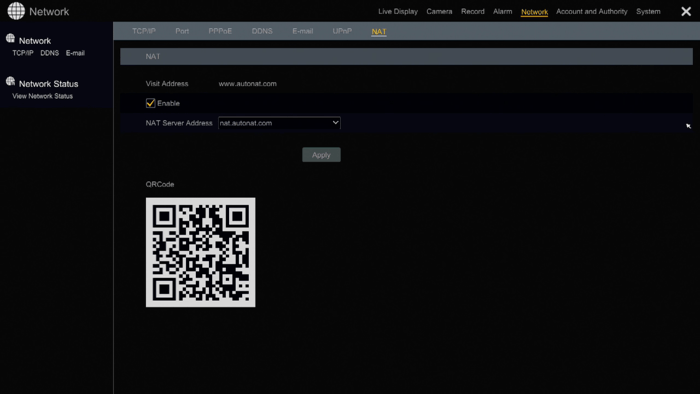 Step 3: Adding your DVR to the app
Open the SuperLive Plus app and select the icon.
Go to Server List to add your device, you will need to either scan the code on screen from the previous step or enter the serial number of the unit. You will need to enter your devices Username and Password and give a Nickname (This is for reference and can be anything).
Your device will now show in your device list and the Wifi icon will turn green when connected.

Step 4: Live viewing your cameras
Return to the live screen area by pressing back.
Select your DVR in the device list below the blank image window and select the camera you wish to view. Your camera image will now be live on screen.
Use controls such as zoom, focus and pan & tilt if your camera supports this.
You can press the icon to bring up the multi-view option where you can view up to 16 cameras at once. (The more cameras you view the better internet connection you will require).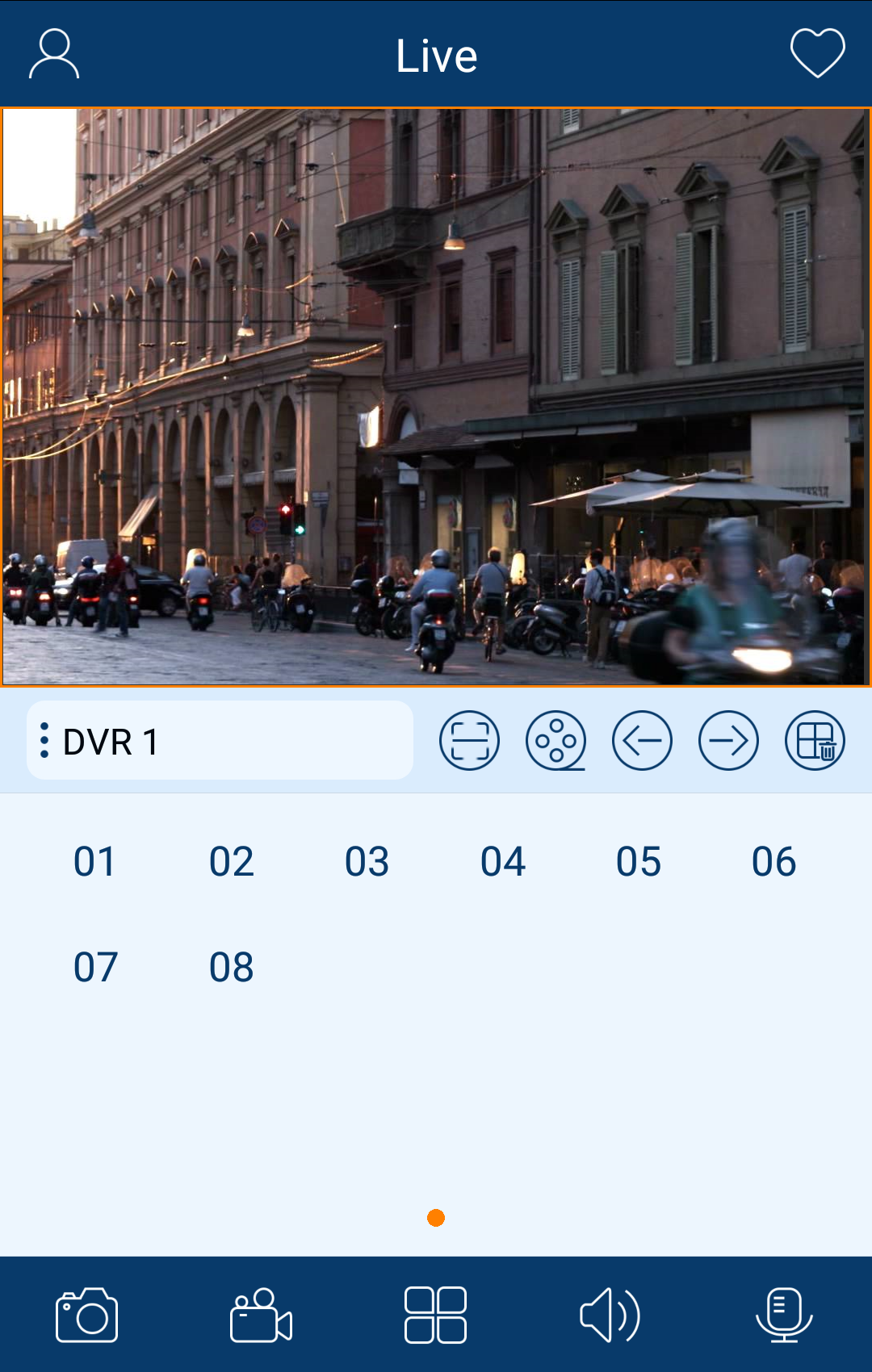 Step 5: Playback
Select the camera you wish to play back on live view and select the icon to view playback for that camera.
You can scroll along the time bar to choose your time and can change the date by pressing the date above the time line.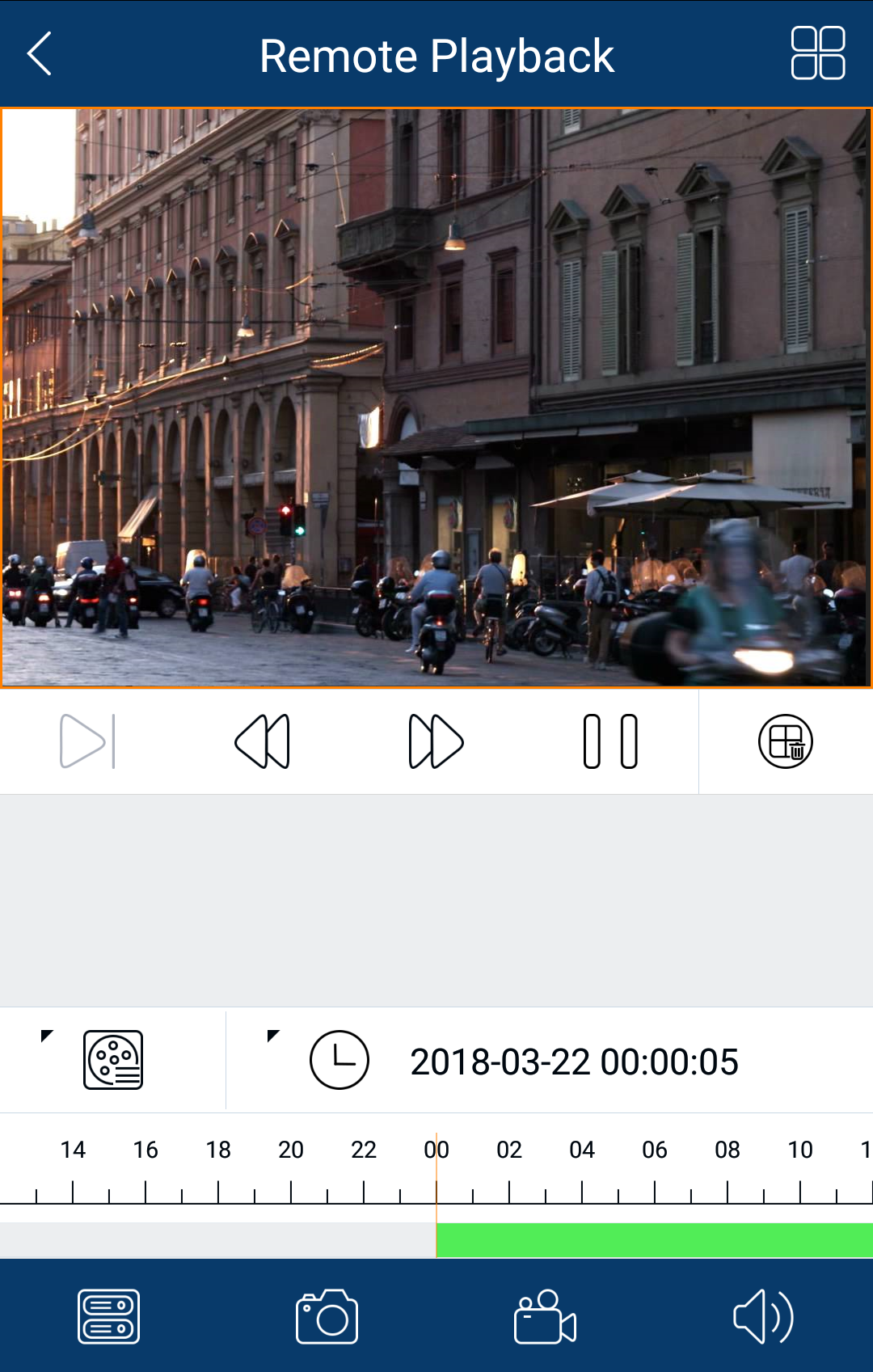 Superlive Plus Application Set up Tutorial